A curious gray whale calf peeks out of the bay just feet from your Zodiac. Massive pods of bottlenose dolphins race the bow of your ship. Sea lions slide off rocks to join you snorkeling. Encounters like these, as well as opportunities to hike desert island arroyos, photograph 80-foot cacti against fiery sunsets, and observe enormous colonies of magnificent frigatebirds, result from our deep experience and expertise in Baja California and the Sea of Cortez. Lindblad Expeditions-National Geographic has been sharing the magic of this idyllic area with guests for 40 years. Our naturalists have studied the region's unique flora and fauna for decades and our captains know these waters like the back of their hands, able to bring you up close to all the action.


EXPLORE BAJA CALIFORNIA EXPEDITIONS >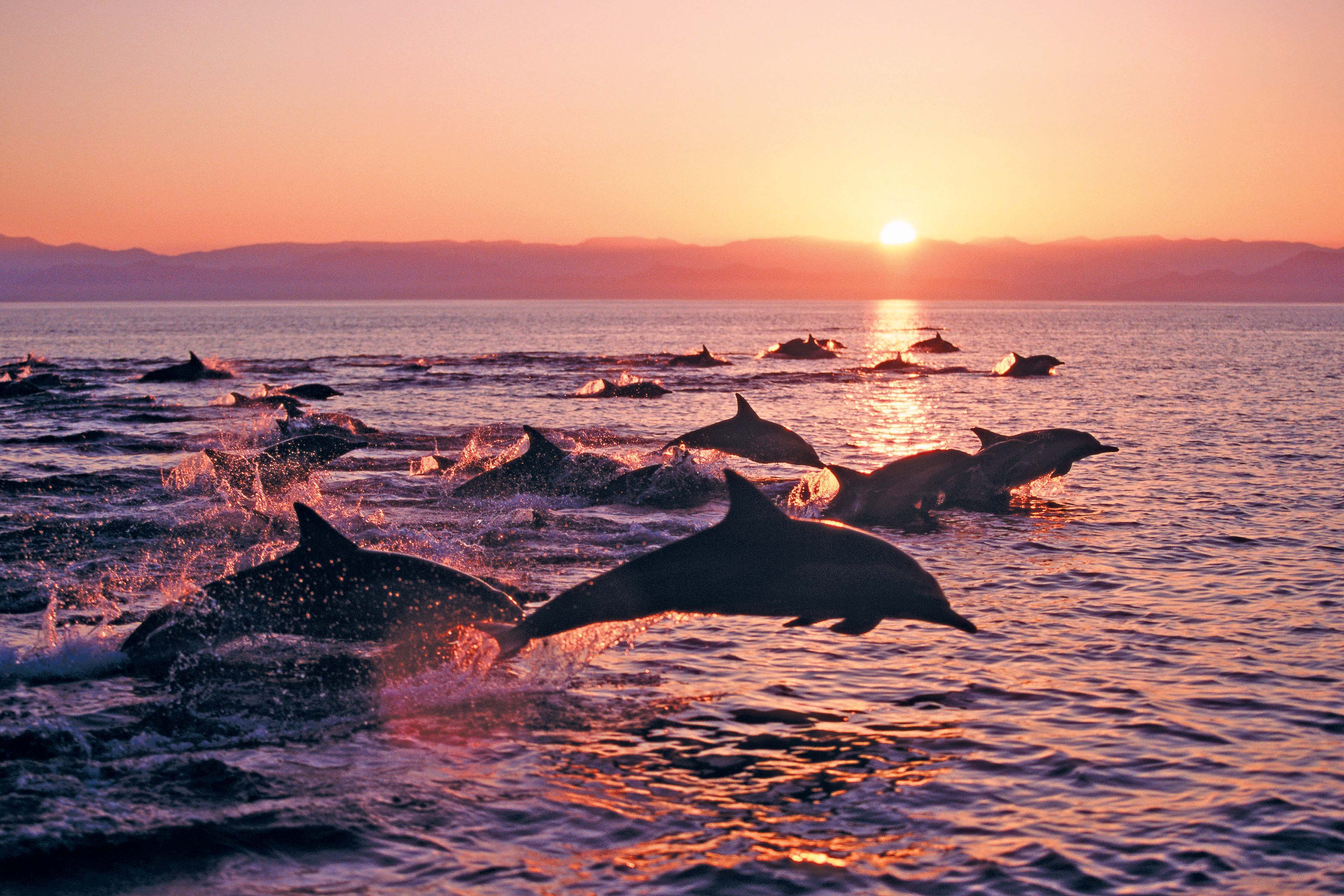 The rich, calm waters of Baja California are home to a third of all the planet's marine mammals as well as 900 species of fish, five species of sea turtles, and wildlife phenomena like purple snails and mobula rays that leap out of the water, flapping their huge wing-like fins. It's no wonder Jacques Cousteau dubbed this UNESCO World Heritage Marine site "the world's aquarium." To make our experience here even more special, we usually have this remote wildness all to ourselves—ours are some of the only ships allowed in these incredible waters. Here are even more reasons why you need to take to the sea to fully explore this spectacular part of the world.

Effortlessly visit a wide range of amazing locations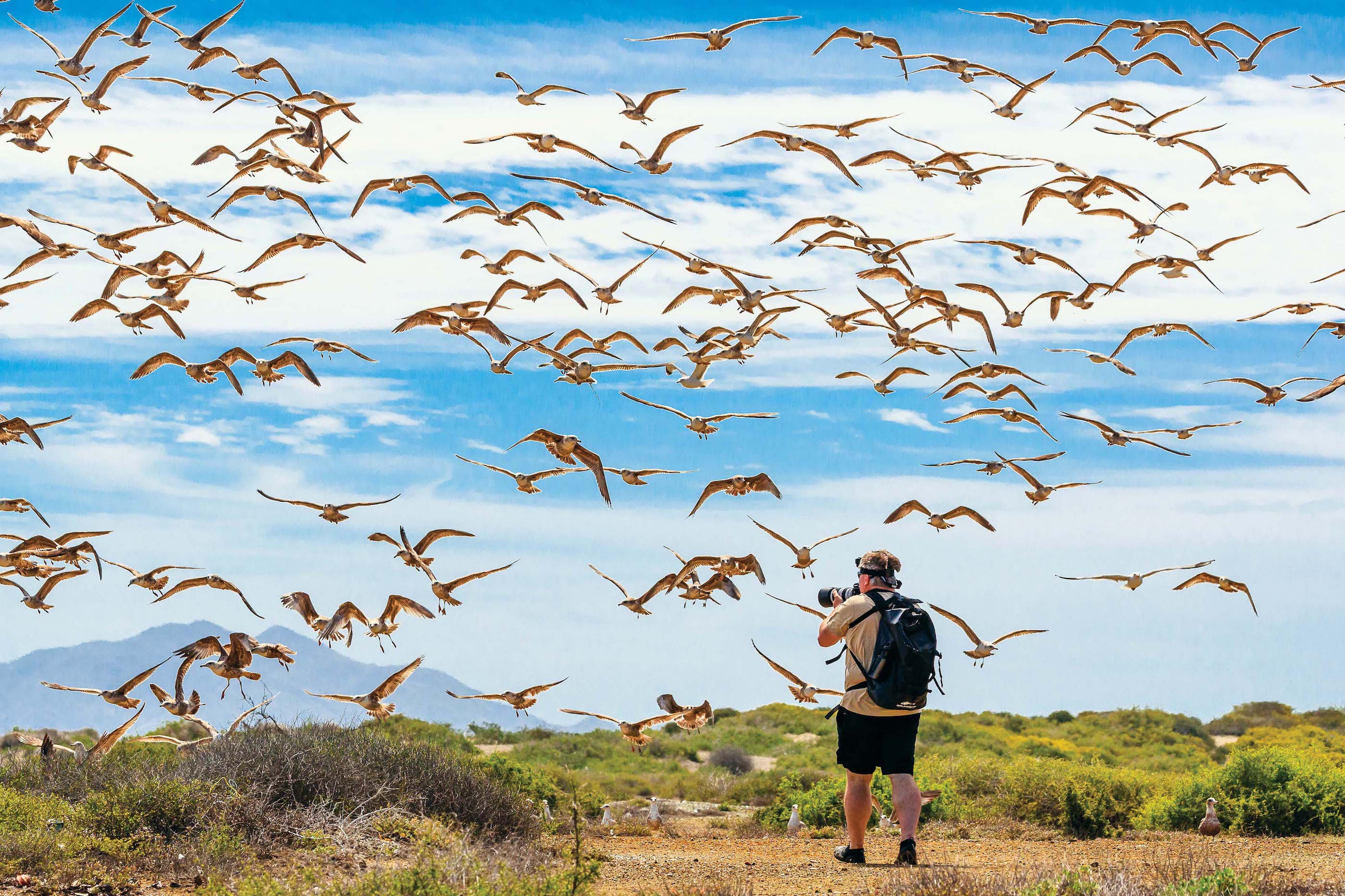 Our nimble mobile base camps easily reach isolated Sea of Cortez archipelagos that draw comparison to the Galápagos for their unique and endemic species. Unmoored from the land and free from the hassle of hotel transfers to and from tour boats or to and from restaurants, you'll become thoroughly immersed in the region's wild beauty 24/7. Over the course of our Baja expeditions, you'll seamlessly roam from towering seabird-covered cliffs to deserted beaches and marine reserves—experiencing carefully curated adventures impossible to replicate with day trips alone. Remaining at sea allows you to cover more ground, visit more remote islands, and spend ample time absorbing the surroundings. No need for buses or taxis: Our Zodiacs zip you right from our first-class expedition ship to hike through impressive cacti forests, explore sea caves by kayak, and see what a congregation of 90 percent of the world's Heermann's gulls looks—and sounds—like up close.


Enjoy exclusive access to once-in-a-lifetime experiences



Lindblad Expeditions-National Geographic has exclusive access to anchor in the calm, protected waters of Magdalena Bay where you'll live among gigantic gray whale mothers and their calves. During the day, you'll have extraordinary encounters with these gentle giants from the ship and at water-level on local pangas. At night, experience the once-in-a-lifetime opportunity to be lulled to sleep as you listen to the whales breathing in the darkness, connected to these awe-inspiring fellow mammals in the living sea.
Be awed by superlative wildlife encounters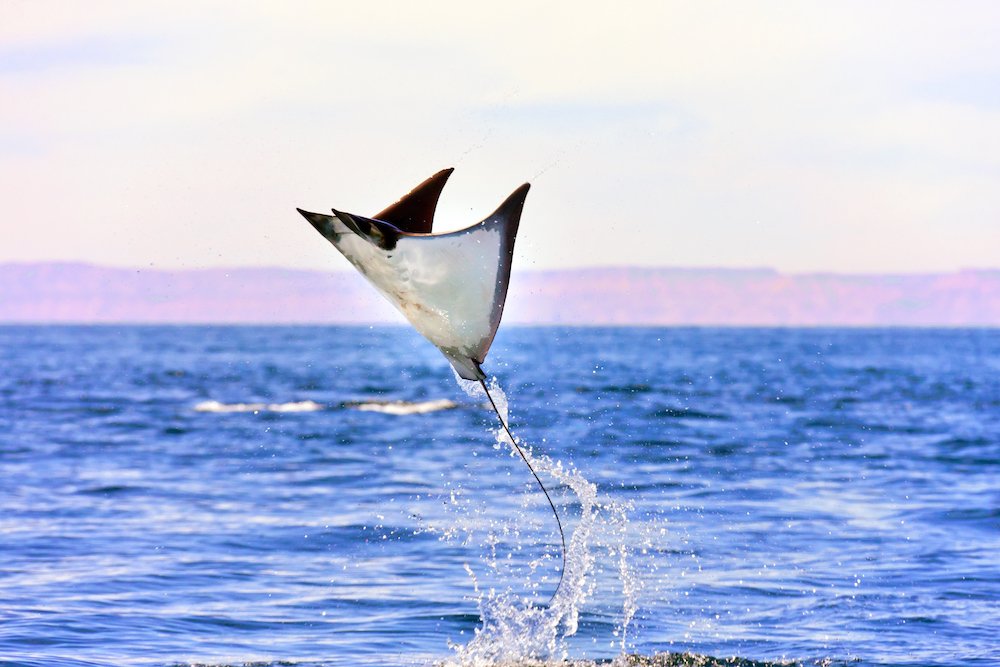 Like all Lindblad-National Geographic expeditions, the small size of our ships and our hallmark flexibility are key to creating an unforgettable voyage in Baja. When we spot spouting whales in the distance we'll change course and head in their direction. When we come across hundreds of porpoising dolphins we'll linger as long as they do, giving you a front-row seat to nature's best show. No matter what surprises come our way—from sea lion antics to plunge-diving seabirds—we'll follow the wildlife movement as we navigate these miraculous waters.


Along with all of the above, when you travel with Lindblad Expeditions-National Geographic, you'll share amazing experiences with like-minded explorers and expert naturalists. There's a camaraderie born of collective adventures, and our naturalists are well known to be the best on the seas. In this land of spectacular light, you'll also be joined by a certified photo instructor who will help you capture the best photos of your life, no matter your skill level or equipment. Those with a special passion for photography can opt for our Remarkable Journey photography expedition.
Whether you're bonding with a 2,000 pound gray whale calf, cavorting with a sea lion, or reveling in the serenity of a quiet beach blanketed by an inky black star-lit sky, your expedition will ignite (or re-ignite!) your passion for this remarkable region.



All aboard! Go by ship to fully experience the magic of Baja—our itineraries range from short escapes to an in-depth photo expedition.