"I don't think I'll stop talking about this day for the rest of my life," said Sven-Olof Lindblad, the founder of Lindblad Expeditions, about an extraordinary morning in Baja California aboard National Geographic Sea Bird. Guests raced pods of exuberant dolphins and were awed by a curious sperm whale that surfaced next to their Zodiacs. Get Inspired By Photos, Videos, Webinars, Stories, And Exclusive Offers. Sign Up
"We were in and amongst the dolphins...dolphins were leaping everywhere," Lindblad said. "When a hushed spell came over guests in the Zodiac upon seeing how close the whale was, the naturalist whispered 'It is a privilege, a privilege.'"
These privileged moments come from experience and expertise. We have been taking guests to Baja California, a UNESCO World Heritage Marine Site that Jacques Cousteau called "the world's aquarium," for 40 years. Naturalists have deep knowledge of wildlife habits and ship captains have the freedom to position vessels to maximize wildlife viewing.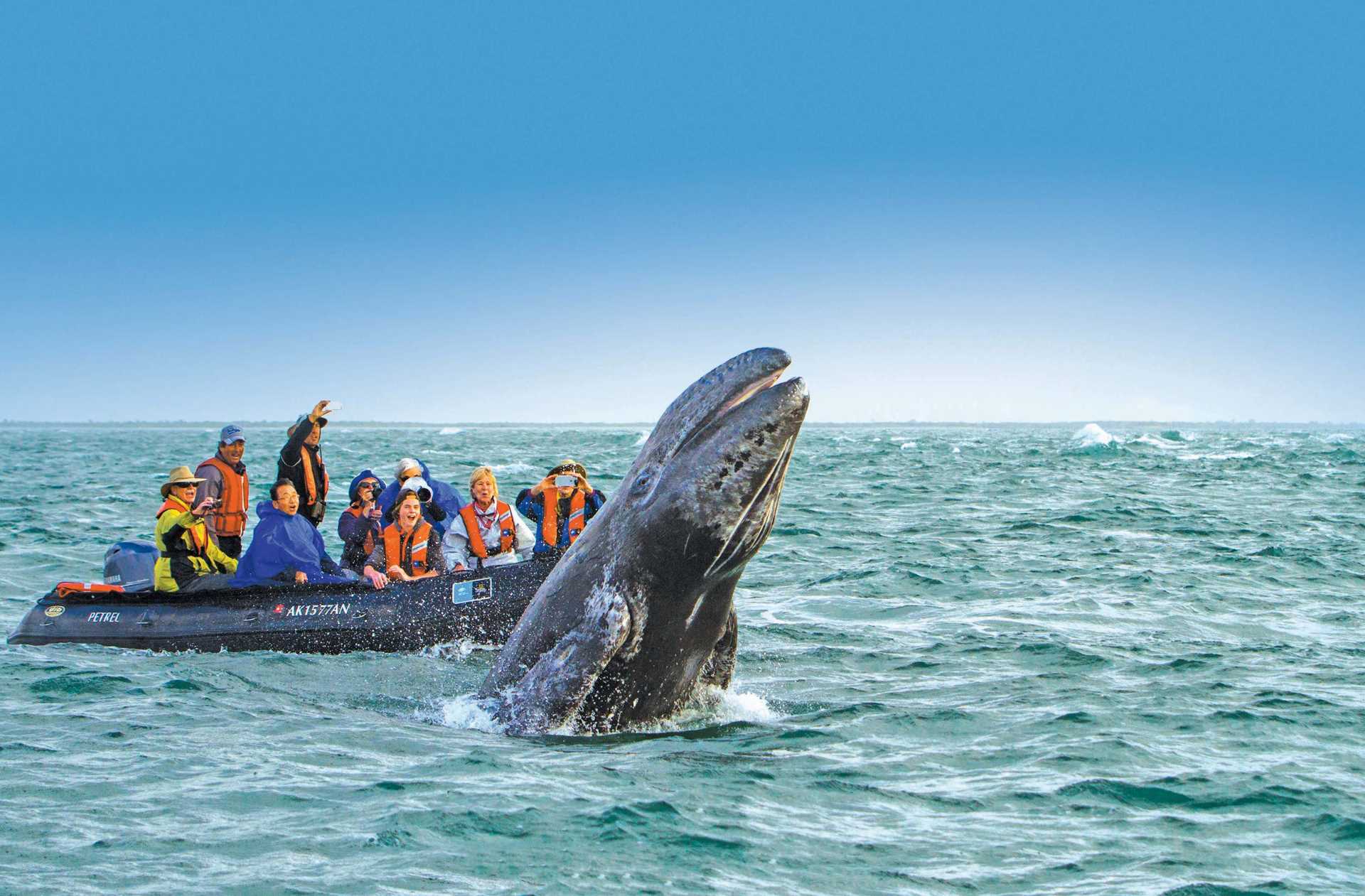 These intimate encounters are also made possible by the fact that we are the only non-local company allowed to bring its own Zodiacs into the gray whale birthing lagoons. Approximately 12,000 gray whales migrate from the Arctic to Baja California every winter and give birth in the sheltered waters of Magdalena Bay. They are remarkably unafraid and sometimes approach boats, play hide and seek, or even welcome a head pat or chin scratch!
There are 20 species of whales in the Gulf of California—including blue, fin, Bryde's, humpback, sperm, pilot, orcas, and false killer whales—plus common and bottlenose dolphins.
A vibrant universe exists beneath the unbelievably blue-green water surface as well. Snorkel amid playful sea lions and schools of king angelfish; and search for sea turtles and purple snails along the pristine reefs of the unique Cabo Pulmo National Marine Park, the only hard coral reef in North America.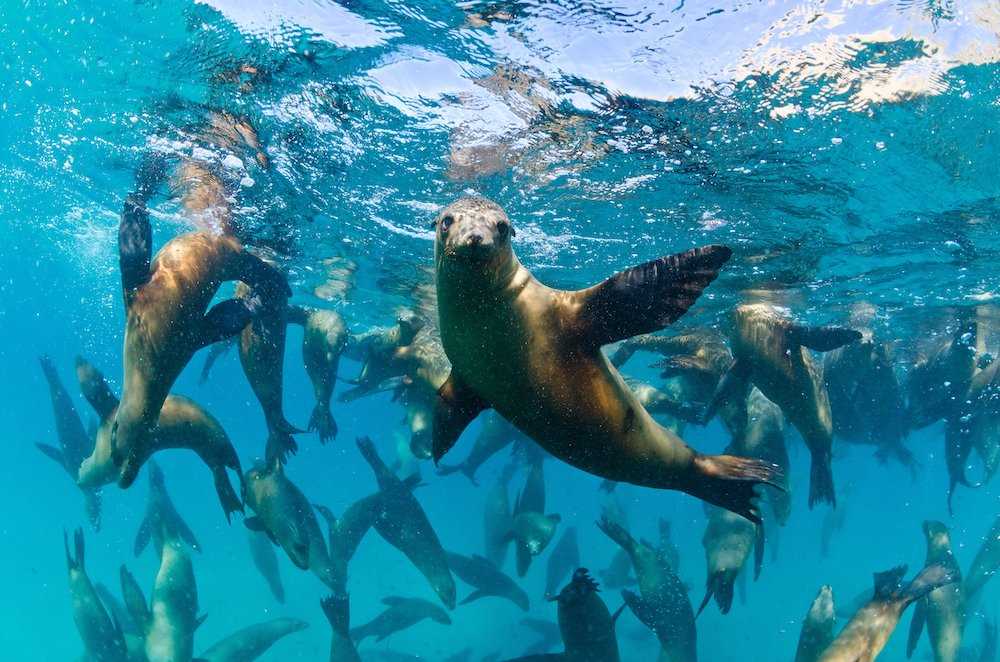 There's also the opportunity for underwater exploration without getting wet. An undersea specialist is on board all Baja California departures (except on Wild Baja California Escape: The Whales of Magdalena Bay) to capture fascinating footage that can be viewed live in the lounge.
Kayaking and paddleboarding also allow for up-close encounters with this rich ecosystem. Explore water-level caves, mangroves, and quiet grottos on the lookout for frigatebirds, blue-footed boobies, pelicans, egrets, and herons.
On land, walk on uninhabited desert islands among sand dunes and a cactus forest, keeping an eye out for unusual creatures like the plump pinto chuckwalla desert lizard.
Baja California's miraculous sea and idyllic islands teem with life thriving in splendid seclusion.


Main image of dolphins: Ralph Lee Hopkins