"Marsh is not swamp. Marsh is a space of light, where grass grows in water, and water flows into the sky. Slow-moving creeks wander, carrying the orb of the sun with them to the sea, and long-legged birds lift with unexpected grace—as though not built to fly—against the roar of a thousand snow geese." Get Inspired By Photos, Videos, Webinars, Stories, And Exclusive Offers. Sign Up

You might recognize these words from Where the Crawdads Sing, the best-selling novel and a soon-to-be movie produced by Reese Witherspoon. In it, author Delia Owens paints a hauntingly beautiful picture of the salt marsh that surrounds and supports her young protagonist, Kya. Abandoned by her family, Kya raises herself as she discovers the myriad natural wonders hidden in the marsh. She befriends a flock of gulls; digs for mussels; collects feathers, shells, and seedpods; and sleeps among the soft glow of fireflies.
While Kya's story unfolds in the marshes of North Carolina, this rich ecosystem can be found throughout the Atlantic coast, including South Carolina. The neighboring state is home to almost a half-million acres of salt marsh and tidal creeks—more than any other in the region—and it's the location (along with Georgia) of two brand-new expeditions that set sail Spring 2022.


VIEW OUR NEW EAST COAST ITINERARIES >

Salt marshes straddle a unique world between land and sea and between fresh and salt water. These coastal wetlands develop in estuaries and other protected areas where fresh water empties into the ocean. So, each day as the tides ebb and flow, the marsh fills and drains with salt water. As water recedes it reveals the marshy ground which is made up of fine, muddy sediment and decomposed peat.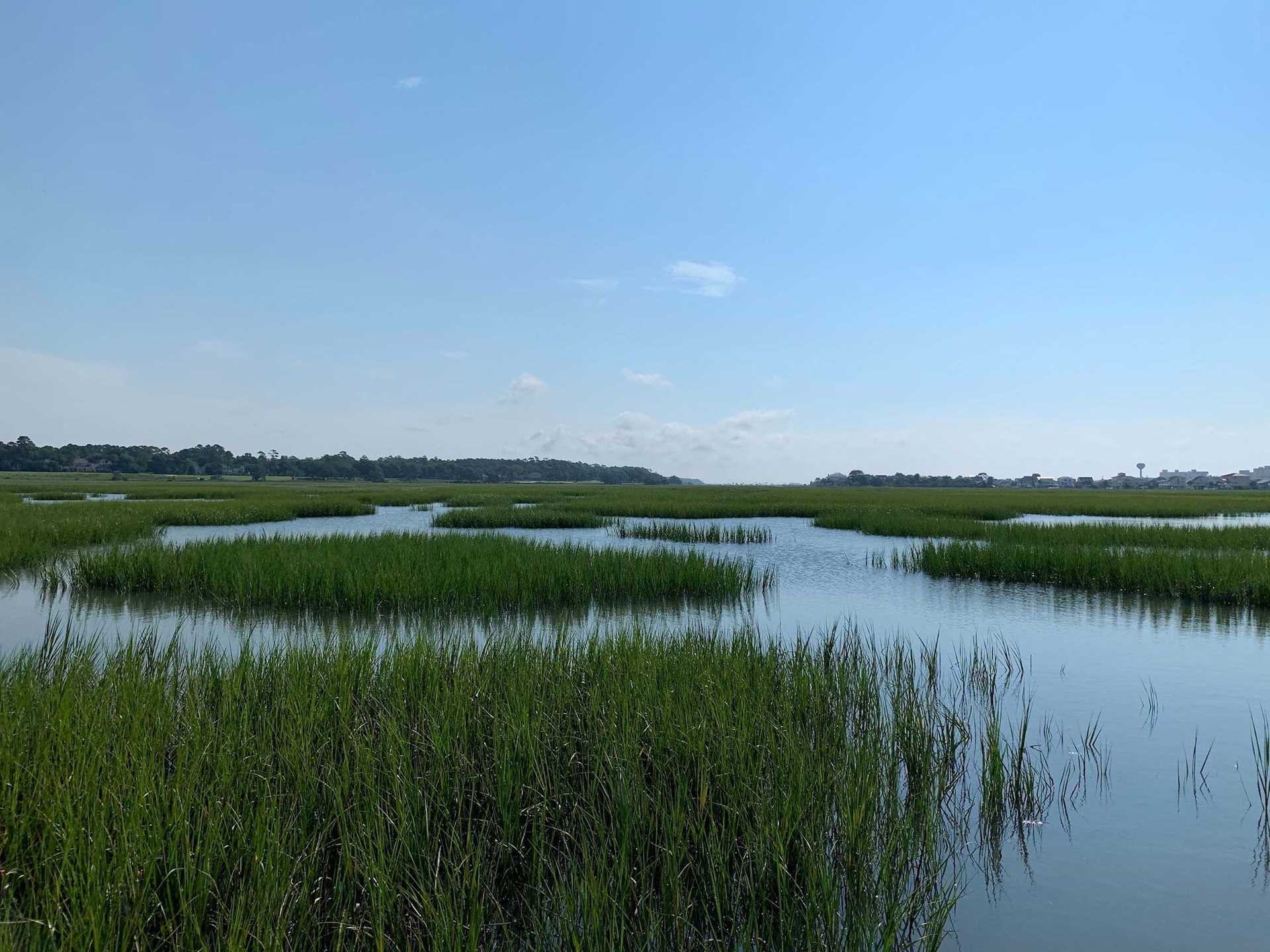 Once thought of as 'wastelands' and often destroyed for human development, today salt marshes are a critical focus of conservation efforts. In fact, salt marshes rank among the most productive ecosystems on Earth, harboring an incredible amount of life. They can also reduce erosion; prevent storm surge (one acre of salt marsh can absorb up to 1.5 million gallons of floodwater!); and filter runoff in the water. Plus, they absorb and store carbon at a much greater rate than even mature rainforests, which offsets the effects of climate change.

These marshlands are a haven for an array of plants, birds, fish, and other wildlife, all uniquely adapted for the intertidal environment. The most important species is the first one you'll notice—the bright green grass that lines all the waterways. Known as smooth cordgrass or Spartina grass, this salt-tolerant plant has a highly complex root system that helps hold the marsh mud together when it's doused by the tides. It also creates a rich habitat for all kinds of tiny creatures: American oysters, ribbed mussels, marsh snails, fiddler crabs, red drum, and grass shrimp to name a few. Diamondback terrapins forage during high tide, while occasionally alligators and even bottlenose dolphins are spotted searching for prey in the marsh creeks.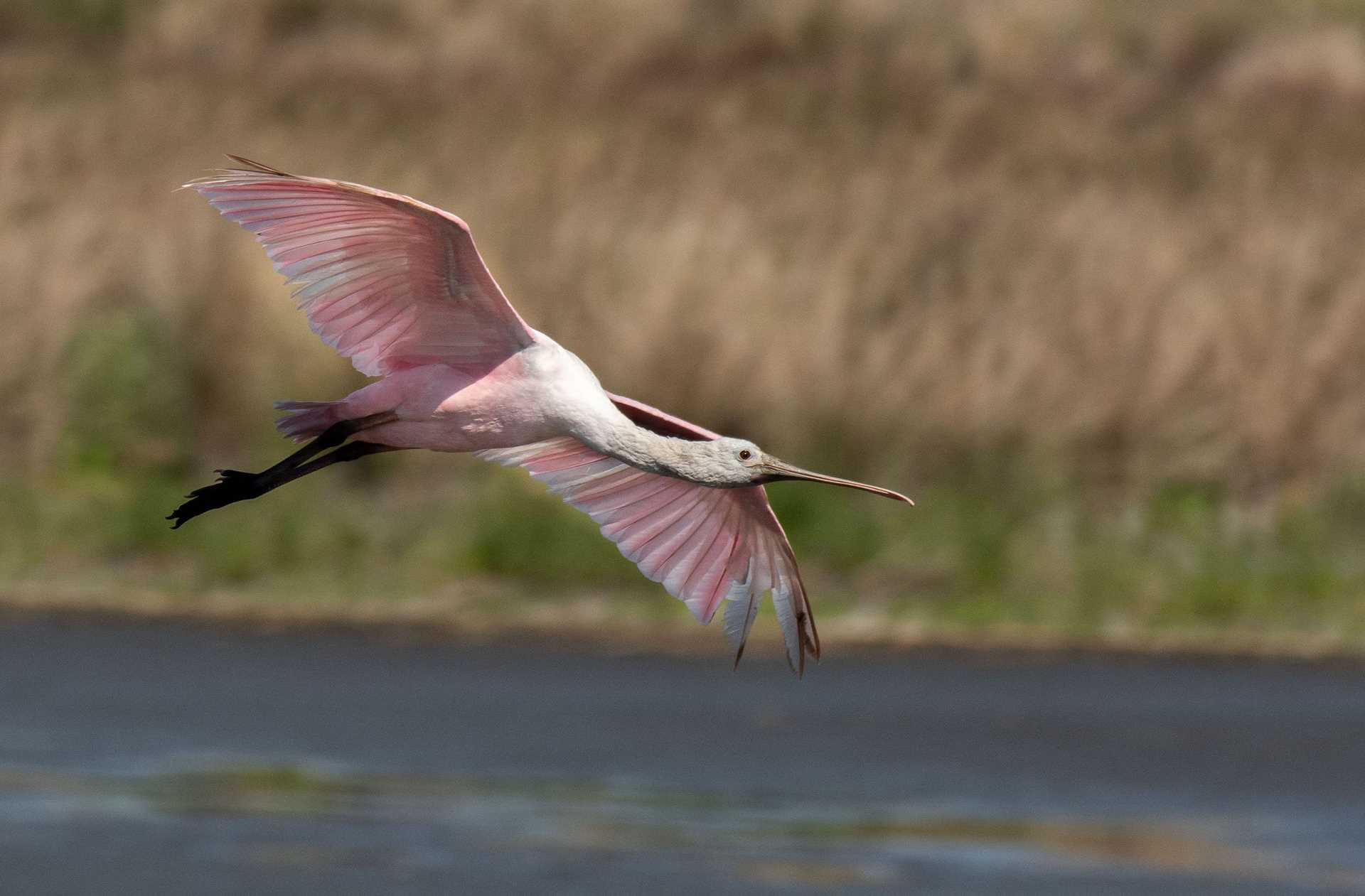 Above the water it's a birder's dream. Only two birds nest in this region's salt marsh—marsh wren and clapper rails which are heard but seldom-seen. But a parade of migratory avifauna passes through. Keep an eye out for wading birds like wood storks, great blue herons, great egrets, and the more elusive roseate spoonbills. You may also spot seabirds like American oystercatchers, brown pelicans, gulls and terns; and songbirds like the saltmarsh sparrow or in adjacent maritime hammocks, the colorful painted bunting.
On our new itineraries to the Low Country, you'll encounter salt marsh in places like Turtle Island, Botany Bay-Edisto Island or Cape Romain National Wildlife Refuge. Exploring the marsh by foot, by kayak or by Zodiac will give you the opportunity to observe the many natural details, both big and small, that consumed and fascinated Kya. And once you experience this alluring ecosystem, you'll likely be just as mesmerized.
Our brand-new East Coast itineraries begin departures in Spring 2022. Choose from Wild South Carolina Escape: Beaufort and the Barrier Islands and Exploring the Low Country: From Cumberland Island to Charleston.