Experience Indonesia's extraordinary nature and rich culture
Set sail from Bali on an expedition to discover Indonesia's rich tapestry of cultures and lush tropical islands. Experience the thrill of spotting rare Komodo dragons in the wild; snorkel and dive at pristine coral reefs of the Moluccas, Raja Ampat and West Papua; take part in exuberant welcome ceremonies at the secluded villages we'll explore along the way; and step back in time as we learn about some of the fiercest battles of the Pacific Theater during World War II.
Encounter Indonesia's vibrant cultures during traditional welcome ceremonies and visits to remote island villages and markets

Swim, snorkel, and dive at spectacular reefs, isolated atolls, and ivory beaches of Kri Island, Misool and Waigeo Island in Raja Ampat and West Papua

Search for Komodo dragons in Komodo National Park, prehistoric creatures that can reach nine feet
Price
From $12,670 per person
(does not include flight)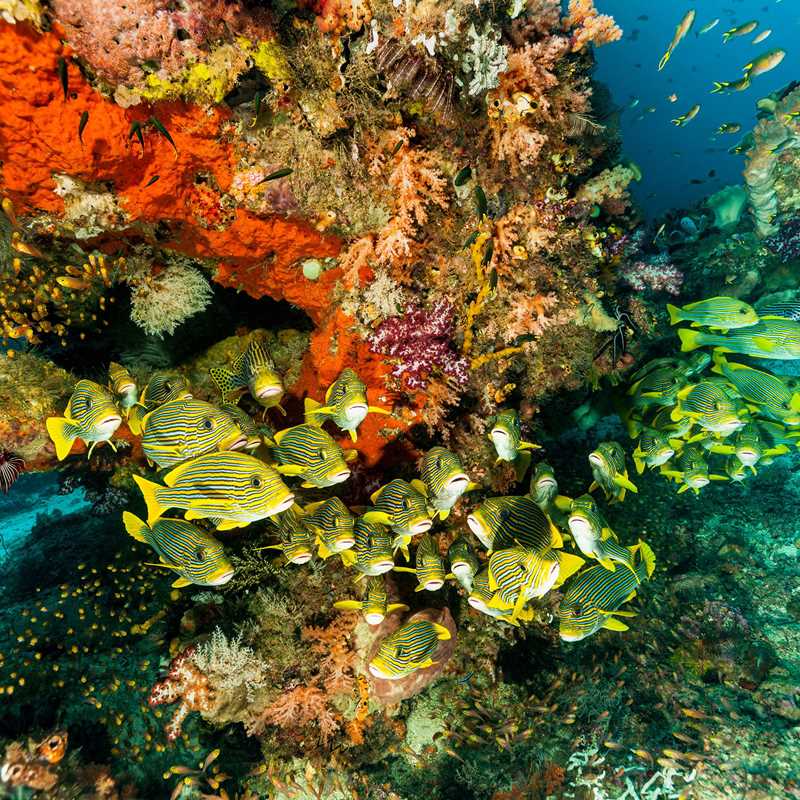 Indonesia & Papua New Guinea, New and Noteworthy
Day By Day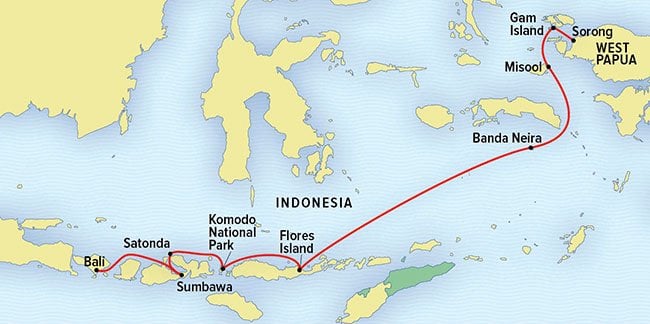 Ready for the adventure of a lifetime?
View our brochure for more details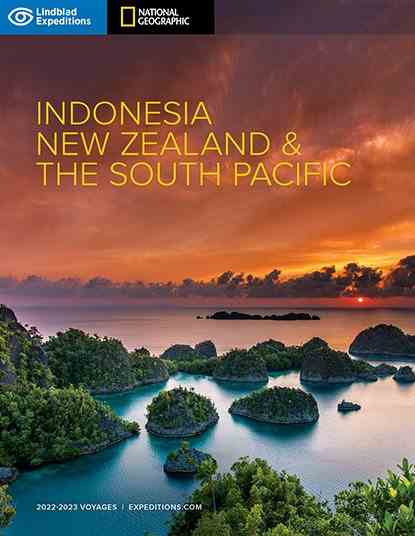 Indonesia & Papua New Guinea
Indonesia 2022-23
Indonesia, New Zealand & the South Pacific