Our Fleet
Venture safely to the planet's wild, remote places
Our fleet consists of nimble, intimately-scaled expedition ships, able to safely venture where larger cruise ships cannot, allowing us to offer authentic, up-close experiences in the planet's wild, remote places and capitals of culture. More than comfortable as your base for exploring, our National Geographic cruise ships are outfitted with cool tools that enable a genuine connection with the places we visit, and offer inviting private accommodations, and gracious public spaces for our expedition community to gather.
Mediterranean 2017-18 Brochure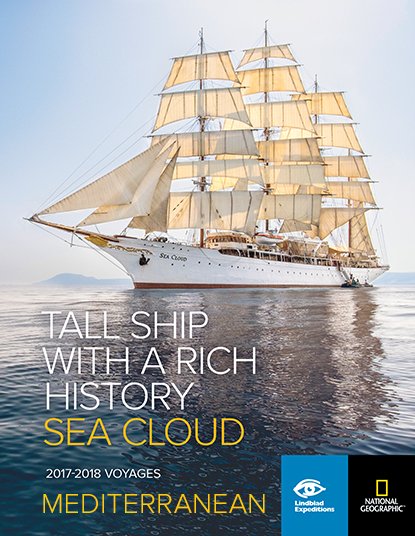 View online or have one mailed to you. It's free!
Brochures & DVDs