Amazon
The Expedition Experience
There's a pulse to the Amazon, a kind of undercurrent. Inky waters backed by layers of green forest at once relax and invigorate. Wild birdcalls fill the air. A leafy branch shakes to reveal a troop of clamoring monkeys. Travel aboard the exquisite Delfin II on an Amazon cruise and discover the pristine upper reaches of the legendary Amazon...
Amazon Itineraries
Upper Amazon Aboard the Delfin II
10 days
Expeditions in:
Feb, Mar, Apr, May, Jun, Jul, Aug, Sep, Oct, Nov, Dec
Amazon & Peru 2017-2018 Brochure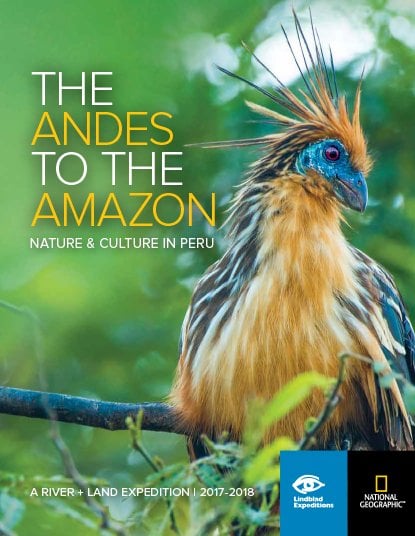 View online or have one mailed to you. It's free!
Brochures & DVDs
Miami Herald In the News
See what well-known publications say about exploring with us
Read the article
Amazon Weather
JAN-MAY
JUN-DEC
LOW TEMP
70-75°F
70-75°F
HIGH TEMP
85-90°F
85-90°F
WATER TEMP
58-77°F
58-77°F
Guest comments
"Excellent staff, educational opportunities, and respect of local culture and environment."
-Ann G.
READ MORE