With jaguars and toucans in the cool mist of cloud forests, blue morpho butterflies and sloths in tropical rainforests, and a kaleidoscope of marine life swirling around coral reefs, Costa Rica's varied habitats burst with biodiversity. The wildest of these wild places are also the least accessible—unless you approach by expedition ship. By traveling with Lindblad Expeditions-National Geographic, you can venture into remote places far from tourism infrastructure like Tortuguero, a car-less village where thousands of endangered green sea turtles nest. Our expeditions offer unique, hassle-free experiences made possible by local expertise combined with special permits that allow exclusive access; plus, they deliver a one-of-a-kind view of the Panama Canal, an engineering marvel. Here are even more reasons to explore this region from the sea.
VIEW COSTA RICA & PANAMA ITINERARIES >
See more of Costa Rica, effortlessly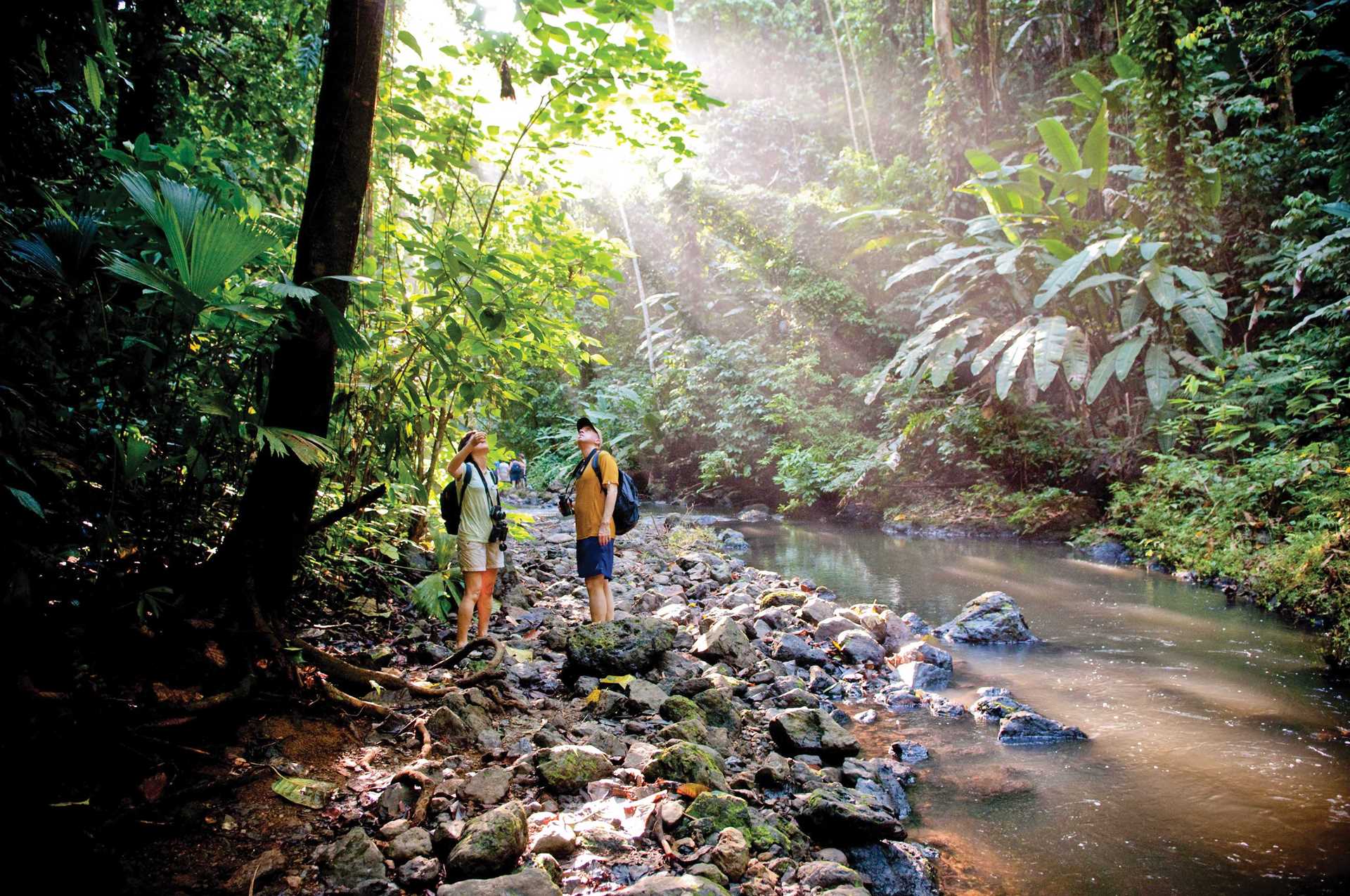 From a postcard-perfect volcanic peak to a rarely visited uninhabited island that's a snorkeler's paradise, our expeditions give you access to remote locations that would be challenging if not impossible to arrange individually. Our ships navigate wild coastlines, forgoing notoriously substandard infrastructure like flooded bridges and muddy, potholed roads. The unpredictability and interminably long routes of public transportation won't be a concern either. Aboard ship you'll spend more time discovering this region's incredible biodiversity, instead of enduring bumpy hotel transfers to hard-to-reach locations.


Experience the Panama Canal like few can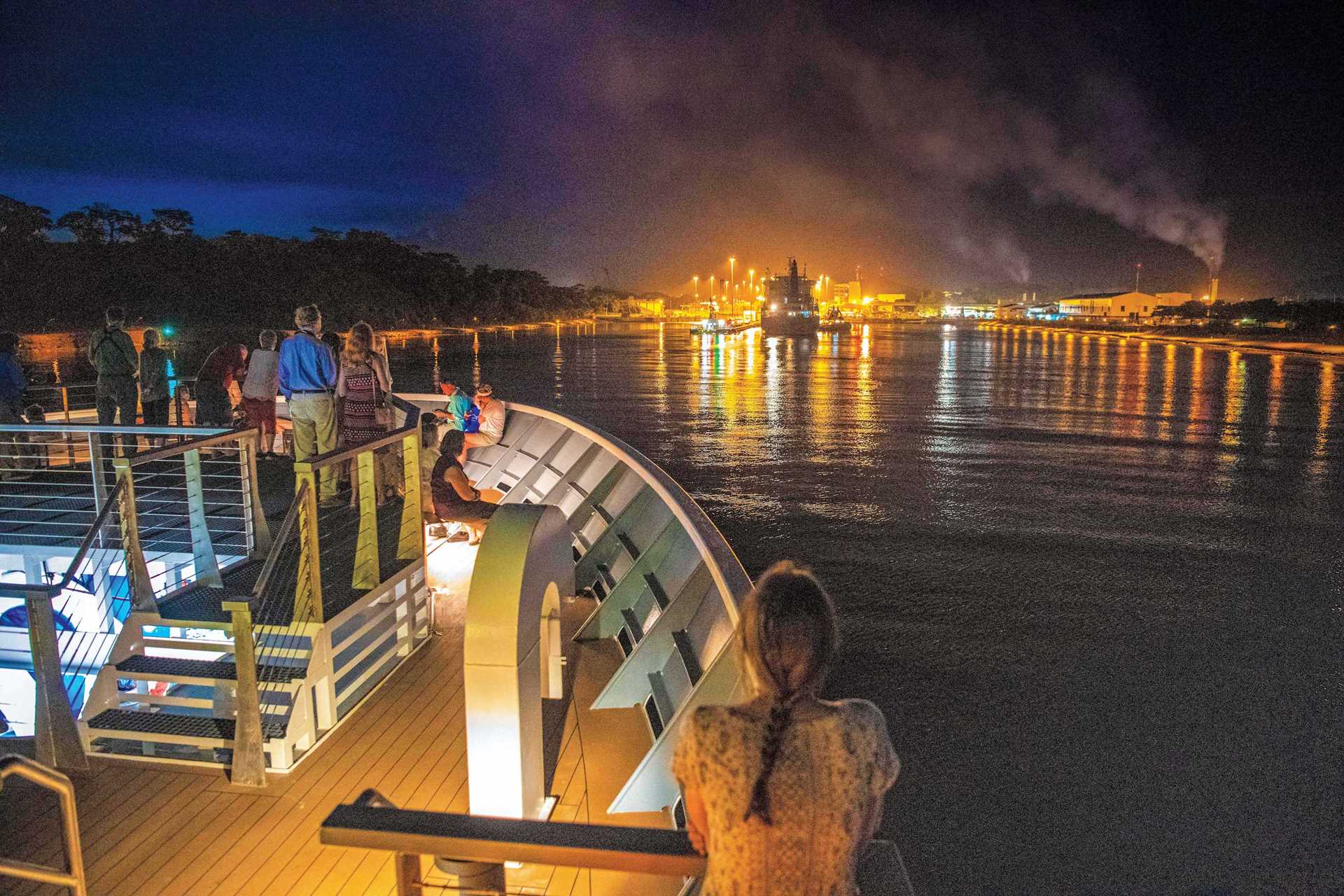 It's incredibly exciting to transit the Panama Canal, becoming part of the story of one of the world's greatest feats of engineering. Few have the opportunity to experience the Canal the way we do: Ours is the only expedition ship with authorization to overnight in the Canal Zone, allowing guests to experience it up close by day and dramatically lit at night. Gather on the bow and open decks of National Geographic Quest for unobstructed views of the Canal's impressive mechanisms in action, experiencing the rush of 26 million gallons of water rising magically beneath our ship. With special permission, we have opportunities to join naturalists for rainforest walks at the Smithsonian Tropical Research Institute or the Panama Rainforest Discovery Center, and also to overnight at Barro Colorado Island in Gatún Lake, serenaded by the thrilling sounds of the rainforest.


Get a rare broad view of the most biologically intense place on Earth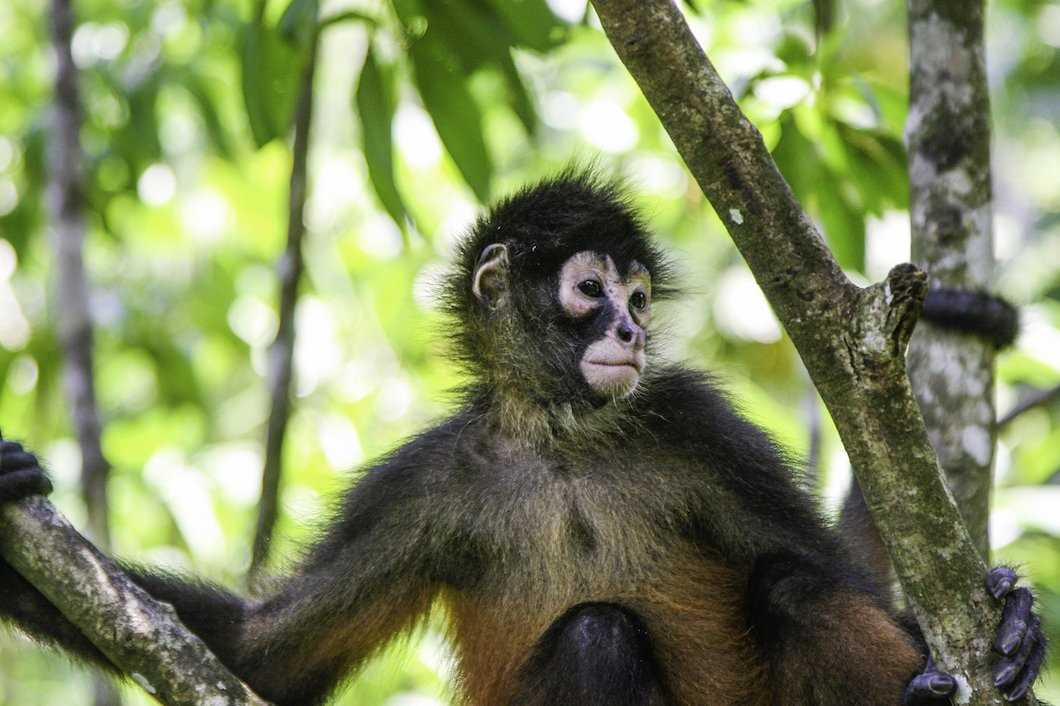 In the dense jungle, surrounded by the sounds of howler monkeys and birds, it is easy to lose sight of the bigger picture. Just like when encountering an Impressionist painting, you need to step back to appreciate the canvas. Take, for example, Corcovado National Park, which National Geographic has called "the most biologically intense place on Earth." In a remote location bordering the Pacific Ocean, the park is home to wild cats like pumas and ocelots, 350 species of birds, and a host of other exciting wildlife from sloths to spider monkeys. If you just study brush strokes, texture, and color mix, you wouldn't be rewarded by the wider perspective—rich green swathes of jungle and forest, empty volcanic black sand beaches lined with bending palm trees, and water alive with vibrant marine life. The big picture is colorful, dynamic and only able to be viewed from the ocean.

Take advantage of our cool tools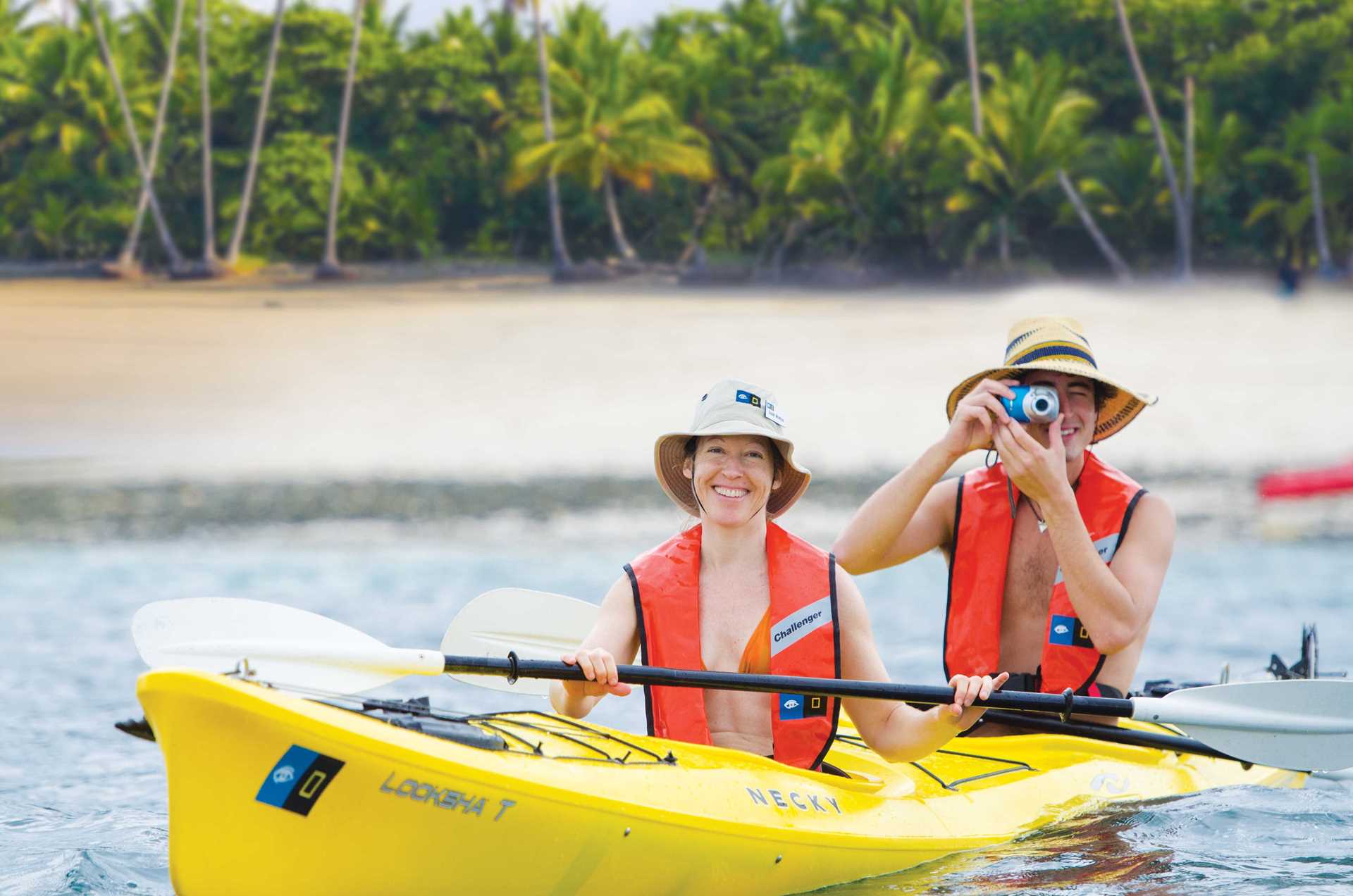 Want to snorkel along pristine reefs, kayak in mangroves, paddleboard into secluded coves, or hop off a Zodiac onto a spectacular deserted beach? With Lindblad-National Geographic, you can! And you won't have to worry about lugging around or renting all the necessary equipment. National Geographic Quest is the perfect platform for exploring with cool tools which facilitate in-depth discoveries. Our captains know the best spots to anchor and our expert naturalists will help you follow your interests, whether its orchids, sea turtles, photography, and more. There's also an undersea specialist and dive master on each expedition who capture the amazing underwater world around our ship and share the footage back on board to give you a more complete picture of this vibrant environment.


Unsurpassed camaraderie & a commitment to conservation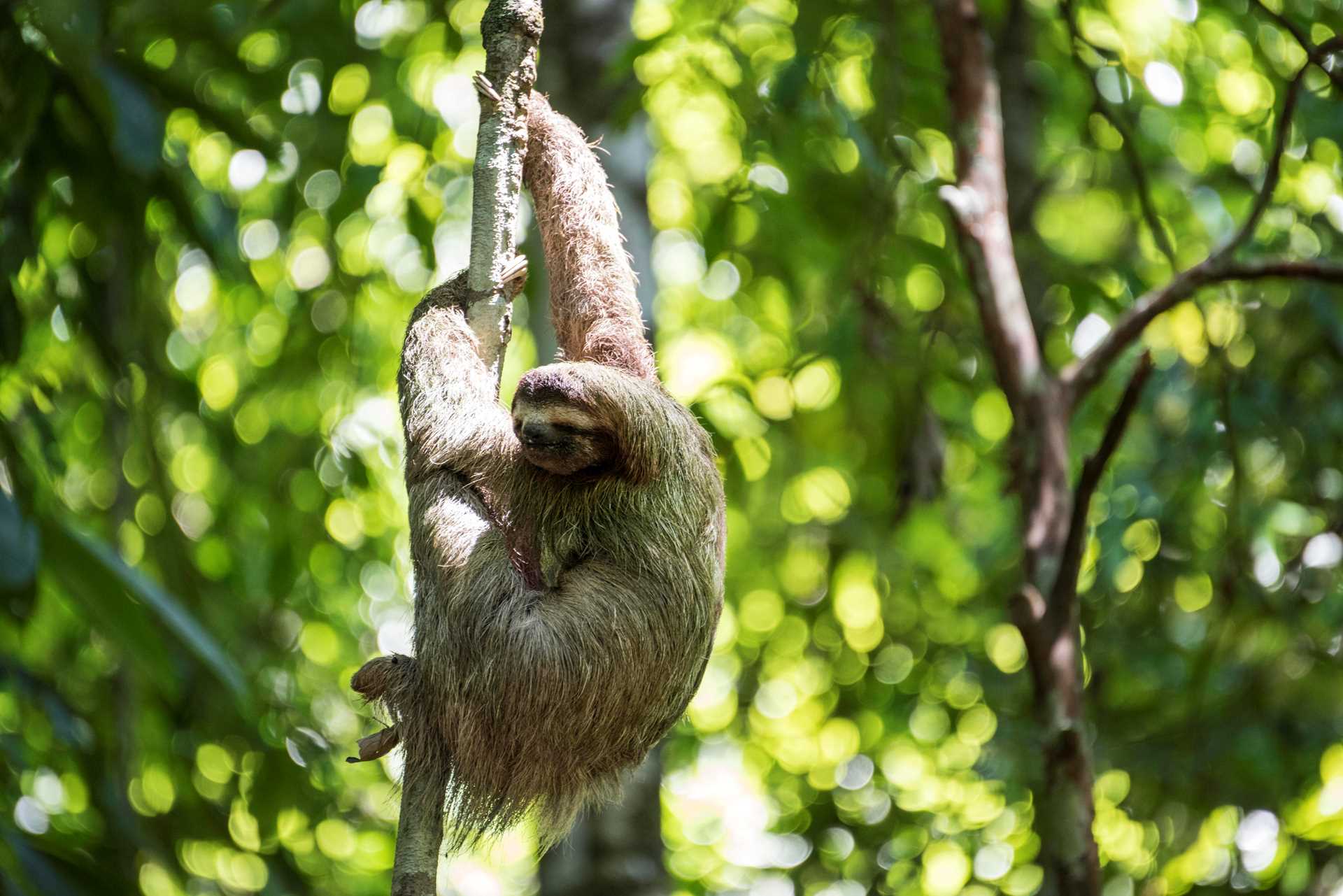 Our small expedition ships, with spaces purpose-built for relaxation and discussion, encourage interaction among guests and our expedition teams. Share exhilarating experiences with like-minded explorers out in the field, then bond over the day's adventures and anticipate the next when you're back on board—a casual, no-assigned-seating vibe in the dining room makes it easy to mix and mingle.


You'll also share the voyage with a team committed to green business operations. Approaching the awe-inspiring wild places in Costa Rica and Panama by ship provides the lowest human impact, eliminating the need for extensive built infrastructure or vehicular travel which contribute to carbon footprints and environmental degradation. By bringing travelers to wild places and inspiring them to care, Lindblad-National Geographic creates planetary stewards every day. Among others, Corcovado National Park and Curú National Wildlife Refuge operate critical conservation projects that we support by visiting. In addition, we are a 100% carbon neutral company, our ships are free of single-use plastic, and we serve only sustainable seafood.

We look forward to welcoming you aboard to discover the pura vida of Costa Rica and Panama, as we introduce you to these special places actively, exclusively, effortlessly, and responsibly.