Galápagos: Celebrating 50 Years
Galápagos Itineraries
With two expedition ships operating year-round in Galápagos you're guaranteed to find a departure date that fits your travel schedule. And to help you take advantage of your time in South America, we also offer itineraries that effortlessly link your Galápagos expedition with a mainland journey to Peru including Machu Picchu, to experience the wonder of the wild and the cultural in one seamless experience.
Galapagos 2017-18 Brochure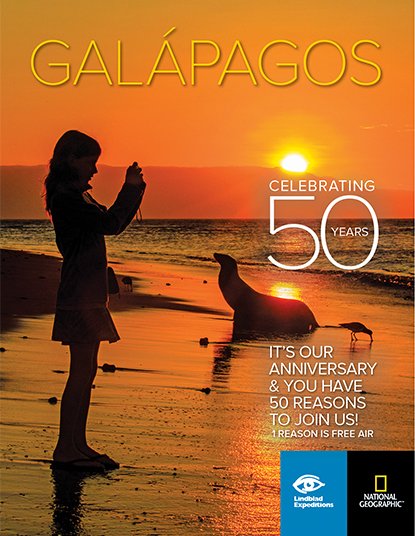 View online or have one mailed to you. It's free!
Brochures & DVDs